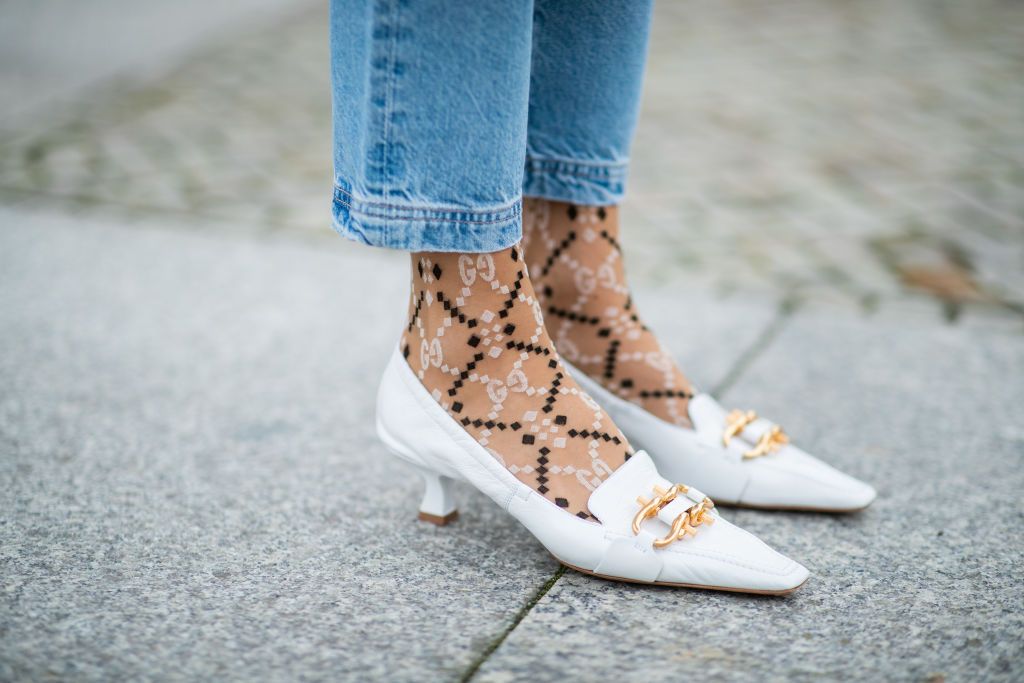 Our fashion industry is very much dynamic, and just like apparels, footwears are also in trends. You can find a particular type of shoes going viral during a period of time, and people go gaga over it. Trends change like seasons, and you need to keep up with the pace to stay in vogue. Whether it is for men or women, shoe trends keep on bringing something new on the table and worth every dime. 
Completing your formal office look or rocking your glamourous party outfit, your footwear plays a significant role in making you the diva or the debonair of the crowd. Here we present some of the awesome footwear trends for both men and women that you must not miss at any cost. 
Make sure to invest in good shoes to make the style statement for the rest of the season. 
Black and White Cowboy Boots
You might have seen plenty of transformations in the style of the boots over the years. The current trending one is a quirky black and white boot that is as classic and chic as it can be. Pair it with ankle-length dressed to show off the monochrome ensemble. 
The Vintage Brogue
It was the time when brogues were back in trend for men. Earlier, brogues were considered as inferior footwear, which was ideally bought to drain the water. But today, we look at the brogue with much admiration. Be it shorts, pants, or formal attire; brogues can do their magic everywhere. 
White Kitten Heels
Seems like it's a monochromatic season with the black and white colours. Another trending shoes for women are the cute yet stylish white kitten heels. They look amazing on pop and neon-coloured outfits. Many celebrities were also spotted donning this trendy footwear. If you have lots of skirts and solid blouses in your wardrobe, you cannot miss flaunting them with the kitten heels. 
Suede Chukka
Chukkas are back in trend after the 1940s. Best known for its minimal look and comfort fit, comfort fit, chukkas are the next trending footwear that should buy for your footwear collection this season. You can team it up with chinos and polo shirts to get the best out of this attractive pair of shoes. Another best thing about Chukka is that you can wear them all day long. 
Chunky White Sneakers
When you hear the word sneakers, you imagine a playful and sporty attire. But, over the years, sneakers have outgrown their cliché identity. Sneakers have a sporty and chic avatar, and women proudly flaunt the chunky sneakers with their dresses and even formal pants. It is the best combo of style and sportiness you can have.
The Bottom Line
It is often difficult to choose any footwear from your collection, but you can always rely on the trends and know what best suits your outfit. Everyone wants to stay up-to-date when it comes to footwear, with the trends mentioned above, you can definitely make up your mind regarding your shoes. 
Go stylish by grabbing a pair of fabulous shoes that absolutely complements your attire.