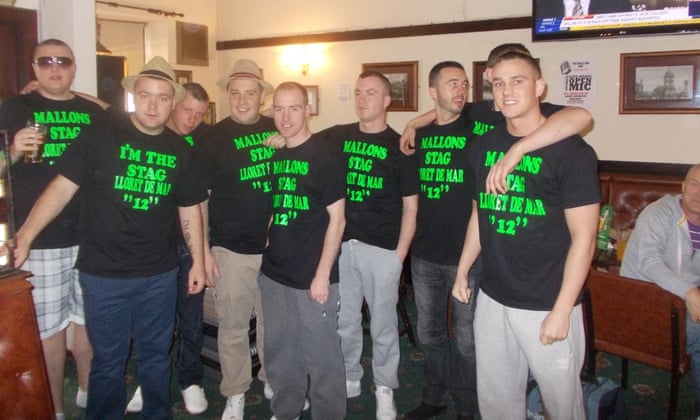 A stag party is like an unwritten tradition in most countries, where people celebrate the coming of the wedding. For women, it's a bachelorette party and for men its called a stag party.  This is commonly an all boys party full of fun, food, drinks and the other will be left to your imagination.
The thing about stag parties is that its usually held in the common places where stag parties are held, like clubs. Although It's exclusive, it doesn't have a theme for the most part. Its just all about the fun, a few programs, and more drinks and more party. The aftermath and the aim are to be as drunk as possible and not remembering everything the day after. Sounds familiar? Yeah, it's like what happens in the hangover movie (you should watch it).
What's missing with stag party: The missing with stag party is that its not organized chaos. It's always wild with minimal organization. This is because all people including the host joins in the fun and the end result is that all will get dead drunk before they can even finish the program. Stag parties should have order and a theme as well. Some people might think that its "girly" but its actually not as long as its initiated and delivered properly (in a manly manner).
One of the best ways to make it organized: One of the ways to make is organized is by having a theme, and by that everyone should have something in common like a stag do t-shirts for example. Think about it, with having a customized stag shirt, you make the party more exclusive, and boys do need anything that can make the party fun, and having fun and customized shirt can do that trick. With so many designs and the only limit is one's own imagination, the possibilities are endless.
Where to buy one: You should know that there are so many places where you can get your stag party shirt, there are too many in fact that it can be a challenge just identifying the best one out there. There might be too many but it's not impossible to find the best one. This is because there are already so many feedbacks, reviews, and ratings that you can check online.
Stag parties are fun, wildly fun and that's understandable. Because its the last day where a man can celebrate as a single. After that night,  he goes to the aisle and marries the woman of his dreams. But before that, chaos ensues. A stag party is almost perfect, the only thing that's missing is the customization and order.