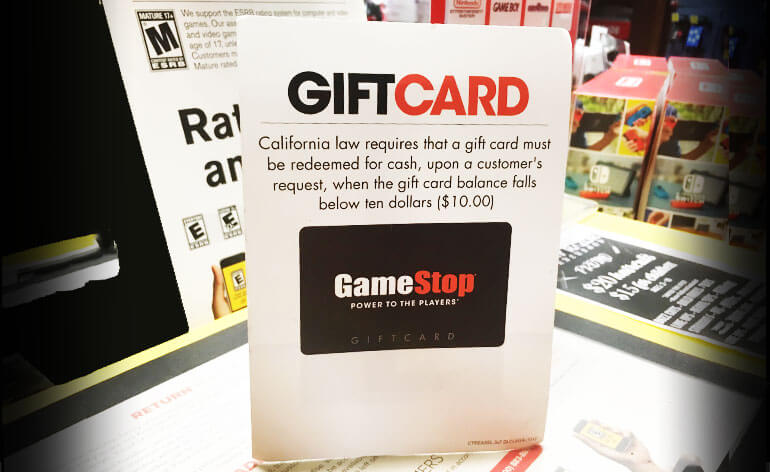 Gift buying does not have to be time consuming and concerning; thanks to the discovery of gift cards. And Americans could not agree more.
According to the data in 2015 alone, almost 93% of American consumers have purchased gift cards. The trend was forecasted to rise even more with a projected $160 billion worth of sales by the end of 2018. We're now approaching mid 2019 and so far, the prediction stayed true. Thus, it is no longer surprising how, nowadays, only a few people are not in favour of giving or receiving gift cards. With a lot of merchants now offering them, including those that sell gift cards online, there is nearly nothing that cannot be bought. They're spread out and well-loved in the market.
Gift Cards as Corporate Gifts
Gone are the days where tokens, notebooks, calendars, jackets, mugs, phone chargers, and power banks were a preferred corporate gift choice. Gift cards have become a great incentive alternative in the corporate world because of how they guarantee absence of disappointments on the part of those who are bound to receive them. With gift cards, employees get to buy the things that they truly would want instead of getting stuck on an item that they may not like or want to use.
Aside from being a corporate gift, companies also use gift cards in their incentive programs for the following purposes:
Performance Recognition

Sales Incentives

Spot Rewards

Wellness Programs

Consumer Promotions

Strengthened Business Relationships
A certain survey shows that 9 out of 10 respondents firmly believed that gift cards are remembered and appreciated longer than other merchandise gifts next to cash. The certain level of versatility and flexibility that gift cards provide are mostly why they remain a trend even in the corporate world.
Gift Cards or Cash?
Although cash is without a doubt considered as the top winning form of incentive many employees prefer, gift cards are still believed to be way advantageous. The core reasons below will explain why:
Family Support

– In some companies, families are involved in the selection of awards. If the goal of the participant is to buy that thing that he's been longing for, a gift card can surely support that goal without living a guilt feeling towards the family.

Less Guilt

– The recipients will feel less guilty about treating themselves because gift cards are like cash especially made for them.

Trophy Value

– Studies show that cash really lacks meaning. Unlike money that usually comes and goes without living a striking sense, a gift card is actually memorable. It usually comes with a lasting reminder and representation of the employee's achievement.

True Gift Feel

– Cash is often perceived as a part of any compensation plan and spending it usually affects the budgeting aspect. On the other hand, gift cards, though they can act as cash, have that strong "true gift" value. Hence, recipients feeling rewarded is most likely a guarantee.

Enhanced Employee Morale and Performance

– Studies have shown that unlike gift cards, any cash incentives are usually ineffective at boosting an employee's performance. On the contrary, gift cards are proven effective at giving long-term positive attachment to the company.

Discrete

– Non-cash awards are more polite and socially acceptable to discuss. This makes after-spending conversations more fun.

Universal Benefits

– Gift cards are an improved version of cash because recipients also get to taste the benefits of merchandise because many stores nowadays offer extra discounts and other perks on purchases using gift cards; many of these promos are unavailable in cash purchases.
Gift Cards; A Great Choice For All
Besides gift cards being a great form of reward for employees, they are also widely used by all types of consumers no matter of age, gender, and class. Studies show that gift cards are liked better for a few common reasons:
Potential Saving

– Gift cards are widely available in different industries and this versatility has been a huge advantage on the part of the consumers. And the deal is made even better as there are retailers who sell gift cards for dollars off their face value. It's a deal recipients often could not enjoy if they used cash for their purchases.
Cheaper Shipping Cost
Usual gift items usually require expensive shipping costs based on their corresponding size and worth. Gift cards, on the other hand, require minimal to no shipping cost at all as there are other gift cards that can be sent or given electronically, also known as eGift card; thanks to retailers who are not so strict about it.
Convenience

– Gift cards can promise convenience not just for the gift givers but for the gift receivers as well. That is if the state has a friendly law like that of CARD Act where the cards can be used anytime and anywhere without any potential fee. With such legalities, using the card a year after or more will not affect its face value.

Likable

– Gift cards are a popular choice of gift and there are a lot of statistical data that can prove it. With recipients being given the right to choose their own gift, there is hardly a reason not to like a gift card.
If your recipient is notoriously picky, you can actually save yourself the hassle and headache by giving him a gift card instead.
More Guided

– Deciding which type of gift card to give may not be easy; choosing between clothing stores, restaurants, and coffee shops can leave you torn. But thanks to Google, there already are a lot of gift card giving guides that can help you with their helpful tips to find the best gift card for your loved one.
The Risks
Do not let your gift card end up with a lost worth. Here are the things you should watch out for:
Expiry Dates

– In this wide market, the chances of you finding a gift card with an expiry date are still high. But this pitfall is easy to do away with; just inquire about this clause first before buying.

Store's Stability

– Besides expiry dates, there is actually another red flag you should watch out for; if the company that issued your card suddenly goes bust and you were not offered any formal protection or insurance. Hence, as much as possible, before letting yourself fall for promising deals, make sure that the store's stable enough to cater further demands.